Daily Staff Meetings – What To Do To Make Them Useful?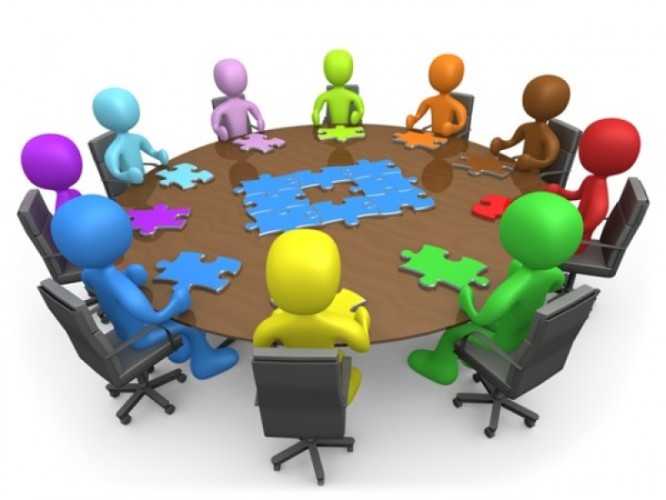 Designed by Freepik
As we have always said, communication is vital for time management to be useful. What you always start the work day with is what makes you a good manager. Nothing says responsibility like the ultimate daily briefings, which you must organize.
Spending those 15-20 minutes daily with your subordinates and employees can save you up to 3 hours of time from the work process. And recent researches show that taking 5 minutes per day, 5 days per week to improve one's job will create 1,200 little improvements to a job over a 5 year period; now imagine if you daily improve the work of a whole office? In 5 years period, you will not know what to do with your profits!
But how does that work? What the daily briefings have to do with my profit and time management?
Let's start with the organization of a useful briefing. What questions must you discuss during one?
1.    Review the ongoing tasks of each employee and point where improvement is needed. The second set of eyes will always be helpful.
2.    Review of the finished tasks of each employee and showing of the pattern connecting them to the future or ongoing tasks. That will help both you and your employees to have better time management and to visualize  where the things are going and what needs to be done. Never forget to congratulate your employees for work well done; this will stimulate them to give their best.
3.    Ask for any ongoing problems and find a collective solution. If during the work tracking you have found an issue, a collective view over it will give you the best possible way to fix it.
4.    Remind the whole plan and give out the new tasks. This way everyone will know how they fit into the whole picture, how to manage their tasks and how to time manage.
5.    Collect ideas. No one should be afraid to speak up their mind. Be respectful, listen to them, if necessary, give yourself some time to think about their idea.
What did you get in the end?
•    A communicative environment, which as always helps in the increasing of the productivity.
•    A trustful workforce, engaged in the work process, thirsty to take action.
•    An increase of the employees and other personnel knowledge about the work and how to best manage their task and time.
•    Improvement of the work process and time management of the whole workforce.
•    Brainstorming with a useful outcome and competitive solutions.