Why So Many Businesses Prefer To Outsource Parts Of Their Projects?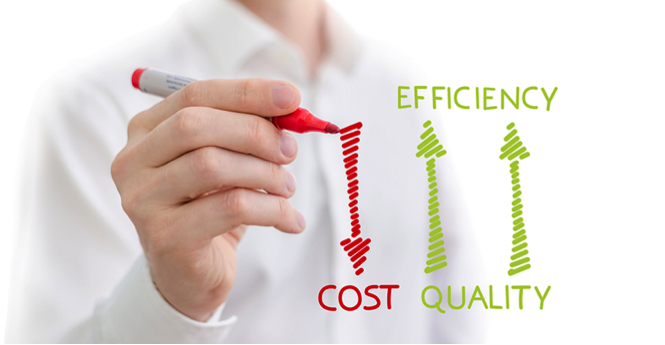 Designed by Freepik
As it turns out Outsourcing has been business owners' favorite solution for otherwise expensive projects. Outsourcing saves money and time for tasks which usually are far more expensive and difficult to complete in-house. The Outsourcing is used all over the world for many reasons, and here are some of them:
Many of the administrative, marketing, support and accounting services can be Outsourced and thus the pressure over the in-house workers will be lower, hence, they will work more effectively. The outsourcing market is vast, and the things you can outsource are numerous. Take a peek here, if you wanna see the most trending services.
Outsourced employees are ideal for short and long-term tasks. They can participate in any project as long as they are needed, working full time, hourly, part-time or once in a while. Whichever is convenient. This way you can save unnecessary expenses and hire someone on a long-term contract with a monthly payment when that person's services are used rarely.
Outsourcing expenses are flexible. You can always come to an agreement for the price of the Outsourced service. There are strict prices, but depending on the work you need to be done and the outsourced service providers, the payment can be negotiated.
Outsourced workers are self-learning professionals or officially certified ones, with more or less experience and extra skills and abilities. Outsourced workers are usually trained, experienced and need just a little information on your requirements and standards to take on any task they are hired for. As long as you understand and follow the need of regular communication and feedback, your outsourced employee can be extremely useful and provide only quality work. No one can know how your company works, but if you are responsive and explain your idea and need, chances are you will stay happy with the outcome.
Outsourcing is not so hard to manage. As any other, the outsourced worker and their task need to be managed, monitored and tracked. Not only for your projects' safety and success but for the convenience of accurately and appropriately used time and budget. Using a time and attendance tracking software with screenshots and activity levels is extremely helpful for the monitoring and accounting of your outsourced tasks and their proper risk management.
Outsourcing is a helpful solution that will boost the performance and productivity if you use it wisely. You can use it to accelerate your projects and cost-effectively complete them, without compromising the quality of the outcome, the wellbeing of your in-house staff and the standards of your company. Outsourcing, however, will meet your expectations only when you understand how it works and how to manage it.