A New Raise Of The UpWork Fees – A Prognosis For The Freelance Market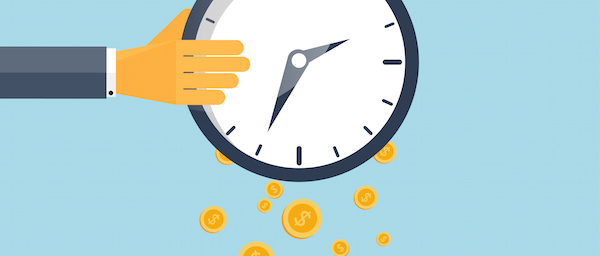 Designed by Freepik
Freelance's feature has just changed greatly with the UpWork fee raising. The new policy of the website for freelance services will soon eat up to 25% and more from the earnings of the service providers. However, what does it all mean? How will the new policy of UpWork affect the freelance market?
How Will The New UpWork Policy Affect Freelance Contracting?
With the new bigger UpWork fees that will apply from 1 of June we could expect several changes to occur:
Freelancers who prefer to work on a number of smaller contracts rather than few big ones will choose to migrate to another platform. Why? Simply because some jobs just can't be bigger or more expensive, yet are just as convenient for some freelancers who do not have to time to entirely dedicate themselves to the online career – like students or others who use UpWork as an hourly job opportunity for a bit more income.
Therefore, the population of freelancers on UpWork will drop. Furthermore now that there will be fewer freelancers to work on the UpWork's platform and accept jobs for a lower payment, clients who seek such freelancers will have some difficulties finding the right one who will do the job on budget. After all, what matters for the client is not to go over budget, if a client wants to go over budget he could just choose to hire a more expensive freelancer. Hence, not only the freelance population will drop, but also the "smaller" clients. Although this is a common practice, kill the small fish so the bigger can go even bigger, this will just shrink the range of freelance services and job opportunities on UpWork.
Surely UpWork have their own marketing experts and believe their strategy to bring them more profit. However, even if enough freelancers agree to pay 25% fee on their income to UpWork, many of the talents who are still using the platform will prefer to continue working with another one, possibly even taking their loyal clients with them. Others will find it more suitable to just use a time tracking software with their trustworthy clients/freelancers and work outside any platform what so ever.
Upwork on their hand promise that for contracts above $500 they will charge only 10% ( with the other fees and the ones for transferring money to a bank account it goes far above that …), yet how many contracts go above $500? All the new freelance talents that are just starting with one-time jobs, low hourly rates and such will have to still give up one-quarter of what they have earned to UpWork. And since they do not even have loyal clients yet, it will be far more easy for them to migrate somewhere else.
In the end, the solutions for the freelancers from UpWork that do not want to give up their 25% and work for nothing is to keep their time somewhere else. Whether it is on another freelance platform with different contract fees, a time tracking software websites with no contract fees or with a "pay on delivery" trust based system with clients, which is highly unlikely.