A Guide To Teamwork Between Outsourced Professionals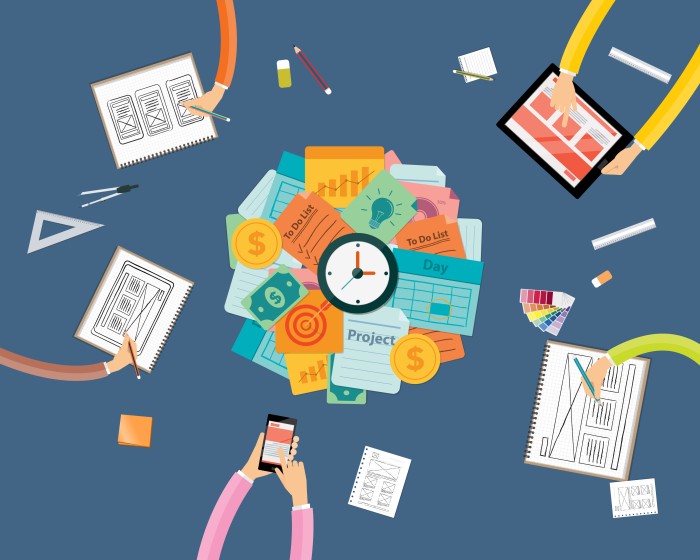 Designed by Freepik
Teamworking is what all employees should consider as their ultimate goal. Working together in sync to make everyone's job easier and achievable. Coming together as a team with people who might be on a foreign soil and or culture and being able to connect with them requires communication and time.
Joint Effort and Trust. Outsourcing requires a full collaboration with everyone involved, keeping to a strict schedule. Therefore, team time management and organization are crucial to the ongoing success of your project and the steadiness of the workflow. Having a disunion between the outsourced team leads to less productive work process and deadline issues.
Collaborative communication. Completing your mutual tasks requires all to keep in touch and work out their assigned projects within the given time window. Even one missed deadline can cause the collapse of the whole process, which will lead to a loss for both the team and their client. Such complexities can be evaded with the usage of all necessary communicative tools likes video or conference calls, meeting, emails, messengers, forums, team server for shared files and team webpage.
Confirmation. Every team member should monitor up-close their own activity to catch every predicted or not problem that might somehow destroy the effort and ruin the project. The timely reaction to all upcoming and growing issues requires not only the Management of the clients or the Team leader to pay attention to the details. Reviewing your own work, using time tracking and keeping notes and updates will ease the process and avert complications.
Accordance. Creating that important schedule and internal strategy demands the cooperation and agreement between the members for the time management, daily or weekly meetings and the follow-up of each task and actions of each team member, their techniques and the  respectful attitude towards the given plans and turnarounds.
Hierarchy. A functional team has a hierarchy. The chain of command and the distinguished  roles of each team member will ease the process and the project will not drown in chaos. When every member knows what is expected of him there will be no mistakes in task assigning or completion, nor the possibility someone to do something and then someone else to overwrite his work, which is a total loss of time and may lead to serious effects.
Character. Being an outsourced team requires an understanding of your possibly different cultures, and acceptance in all levels of character, knowledge and abilities. Do not blame each other, instead help each other out and do your best to organize and grow into a prosperous team with a bright future.
Meeting all these demands will ensure the flawless workflow and productivity during the process. Coming together as a team despite all differences will make you stronger and you will achieve more and harvest the fruits of your profit.